All news
February 16, 2023
Museum Leadership in Climate Action Conference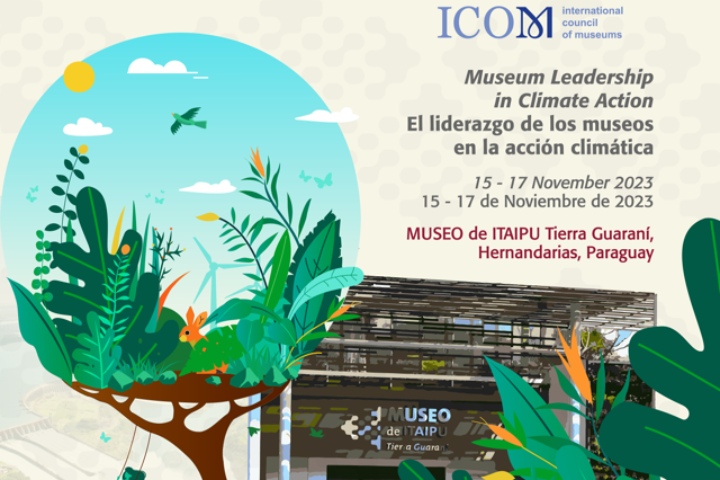 MPR 2023 Conference
ICOM-MPR is pleased to announce our collaboration with international committees ICMAH, INTERCOM, and ICTOP for our 2023 annual conference to be hosted by ITAIPU Binacional, Museo de ITAIPU Tierra Guaraní and ICOM-Paraguay in Hernandarias, Paraguay, November 15 – 17, 2023. The theme is "Museum Leadership in Climate Action." We will be inspired not only by colleagues of different professions, but also by the magnificent natural beauty of the ITAIPU Biosphere Reserve, the renowned Iguazu Falls, and the enduring cultural heritage of the Guaraní.
As we develop the call for papers, we invite our MPR colleagues around the world to think about how museum communications, marketing, public relations, community relations, fundraising, membership, and audience research, and related areas are integral to museum leadership and play critical roles in how all museums can make climate action a top priority.
Registration for the conference will be free. Mark your calendars.
Check our conference page for details. If you have questions regarding the organization or logistical details of the conference, please write to pyicomconference2023@gmail.com.