CFP 2021

MPR SMART TALKS
CALL FOR PRESENTATIONS
We would like to exchange many ideas! In order to give as many conference participants as possible the opportunity to actively participate,
that means:
15 images  – the total time per presentation is ten minutes.
Here are some of the guiding questions for your MPR Smart Talks.
There are more and we are curious about your answers:
What do you think about evergreen content?
How do you reach your traditional target groups tomorrow?
How do you reach people that you have never reached?
How do your visitors/users reach the museum in terms of communication?
What do you think about content-based branding?
Will the digital kill the analog?
What about new branding strategies?
Is BYOD (Bring Your Own Device) the best device for on-site media guides?
What about digital / hybrid scenography?
Deadline for ICOM MPR Smart Talk contributions 15th July 2021
Abstract Submission
Please, submit the abstract of your SMART TALKS (in English and not longer than 300 words) before 30th July 2021!
Online document for the submission of abstracts
The results of the review of the abstracts will be communicated to the applicants before 5th August 2021.
Registration
online and on-site Participants
Even if you attend the conference only as a virtual guest, we want to hear your voice, your thoughts!
Please submit a short personal video statement by 5st August 2021

Topic: "The museum of my personal dreams!"
Length of your statement: 30-60 seconds
please use www.wetransfer.com

Legal agreement:  by submitting your video statement, you agree to its publication on the media platforms of ICOM MPR.
Only statements that comply with the spirit of the ICOM Statutes will be published, but ICOM MPR is under no obligation to publish all videos.
If you come from Russia – please register here: further information is coming soon
If you are outside of Russia – please register here: https://docs.google.com/english 
Conference Fee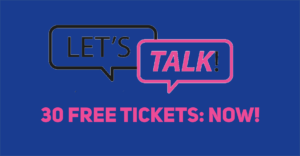 The conference fee is 20,- EUR for all participants.
Participants will receive the ZOOM link by email after a successful payment receipt. Please use the same name and writing as on the registration for the conference when paying into the following account.
ICOM MPR
Bank: HSBC FRANCE
BIC: CCFRFRPP
IBAN: FR 76 3005 6005 1105 1100 1566 134